Merlyn D. Beard II — Music Director/Orchestra Director
Experience
Mr. Beard has been teaching for twenty-four years in public and private school, as well as providing lessons for numerous private students. He has taught all levels of music from elementary through high school, and is presently the director of the Waterford Kettering High School orchestra program which includes Chamber, Symphony, and Concert orchestras. His Chamber Orchestra has received frequent "Superior" ratings at MSBOA State festivals and performs regularly around the area. Mr. Beard is the Treasurer for the Michigan Homeschool Music Network, as well as MSBOA District 4. In the 2007 – 2008 school year, Mr. Beard was chosen MSBOA District 4 Orchestra Teacher of the Year. Mr. Beard directs the OHMI Symphony Orchestra, who performed at MSBOA State Orchestra Festival and received a Division II rating this year. Mr. Beard directs the Symphony Orchestra.
Education
Mr. Beard graduated from Oral Roberts University with a Bachelors in Music Education. He received his Masters of Music in Orchestral Conducting from Oakland University. He has done post-graduate study in string music education at University of Michigan and orchestral conducting at Illinois State University. Mr. Beard has studied orchestral conducting with Maestro Kurt Musprat, Dr. Glen Block, Dr. David Daniels and Dr. Gregory Cunningham.
Personal
Mr. Beard has lived most of his life in Oakland County and grew up in Clawson, Michigan.  He presently lives in Springfield Township with his wife and their three children,  who all play string instruments – cello and violins – and sing. Mr. & Mrs. Beard have homeschooled their children for thirteen years, graduating all 3 who have gone on to college and grad school.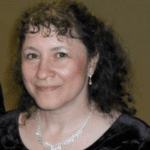 Mrs. Cherub Beard — Program Administrator/Choir Director
Experience
Mrs. Beard has been involved in Choir for over 30 years – elementary, high school, college, community, and church choir. She was a member of the Rochester Oratorio Society in Rochester, NY, did opera performances in college, and has performed with ensembles and done solo work for church productions. She has directed both children's and adult choirs along with vocal ensembles. Mrs. Beard has been teaching vocal music for 14 years at OHMI.
Mrs. Beard started the Vocal Music program at OHMI, whose students have been chosen for State Honors Choir, All – State Honors Choir,  and receive consistent Excellent ratings at MSVMA festivals. Advanced Choir (Musica Celestiale) performed at MSVMA State Solo & Ensemble Festival this year, receiving a Division 1 rating, and Concert Choir performed at MSVMA Choral Festival this year, receiving a Division 1 rating. MS Chorus performed at MSVMA Choral Festival, receiving a Division 2 rating. At Youth Arts Coalition State Festival all 3 Choirs received a Superior rating. Mrs. Beard directs MS Chorus, Concert Choir, and Advanced Choir.
Mrs. Beard is a past Co-Manager for MSVMA District 4, currently adjudicates for MSVMA, and is a member of the American Choral Directors Association and National Association for Music Education.
Education
Mrs. Beard graduated from Oral Roberts University with 28 credits in Music, and received a Minor in Vocal music along with a nursing major. While at Oral Roberts University she studied voice with Dr. George Stephenson. She adds to her choral experience by taking classes in choral techniques and conducting at music education conferences, and has begun taking graduate music classes through VanderCook College of Music.
Personal
Mrs. Beard homeschooled  her children for 13 years, graduating all 3 and sending them off to college, and now grad school. She is the Program Administrator for OHMI which consumes most of her day. She also teaches voice privately. In her free time she practices piano and is learning to play the harp. Mrs. Beard enjoys organic gardening, canning, cross-stitch, and is an avid reader.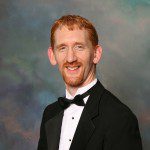 Mr. Chris Braue — Band Director
Experience
Chris Braue has taught band — marching, symphonic, and jazz — at the high school and middle school level in Waterford for 19 years. He has also conducted the Big Band Jazz ensemble at oakland University. Along with teaching in the classroom, he also teaches privately, and performs in a professional jazz quintet that has performed all over Michigan  – the Detroit Montreaux Jazz Festival, Petosky Jazz Festival, and the Idlewile Jazz Festival. Mr. Braue conducts the Concert Band and Wind Symphony.
Education
Mr. Braue graduated from the University of Michigan with a degree in Music Education and Saxophone Studies. He also attended Wayne State University, earning a Masters Degree in Jazz Performance.
Personal
Mr. Braue was born in Nebraska, but has spent most of his life in Michigan. He participates in his church music program and worship team when he has the time. He also enjoys mountain biking, hiking, and backpacking, and lives in Holly with his wife and two children.
Mrs. Lorrie Gunn – Young Strings
Education
Donna Loraine Gunn, recipient of the John A. Plumer Memorial Scholarship award and finalist in the Robert Mondavi Violin Competition, has performed as a soloist with the University of Maine, Arcady, Houlton and Rochester Symphony Orchestras. Ms. Gunn studied violin at Southern Methodist University in Dallas, TX, where she received a full tuition scholarship to study with soloist Erick Friedman. She continued her musical studies at the University of Maine where she was awarded a teaching assistant position in music theory. Ms. Gunn teaches in the Young Strings program.
Experience
Lorrie has traveled through Spain, Italy, Austria, and China as an orchestral musician. Despite all that time soaking in world culture, her favorite engagement so far has been with the All-American College Orchestra working for a famous rat named Mickey. Correct! Disneyworld won her heart. Those who know her would agree that her stint rubbing elbows with national entertainers and dressing up as the Big White Rabbit was one of her most profound influences.
Personal
Ms. Gunn is a member of the American String Teachers Association, American Federation of Musicians, Detroit Federation of Musicians, Mu Phi Epsilon and Phi Kappa Lambda. Currently Ms. Gunn is Concertmaster for the Rochester Symphony Orchestra, a violinist in the Flint Symphony, and adjunct faculty for strings at Rochester College. She performs with the Wild Swan Theatre in Ann Arbor and enjoys entertaining the Gentles at the Michigan Renaissance Festival. In addition, Lorrie Gunn is president of her company – Frog on Butter – which makes educational violin DVDs now in demand nationally.
Mr. Kyle Canjar — Guitar
Experience
Education
Personal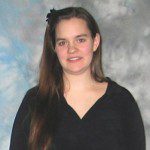 Mrs. JoAnne Kroll — Elementary Music
Experience
Mrs. Kroll has been working with young children in the church since her early teen years.  She has also been a member of several children, teen and adult choirs, including competition groups in high school and the exclusive Alma College Womens Glee Club which is featured in annual recordings.  She combined her passion for music with her love for children in 2003 when she founded the Music and Mission choir for preschool and primary children, which presents concerts for local nursing homes.  She also leads her church's annual preschool Christmas program and acts as the preschool church class director during Sunday and Wednesday evening services. Mrs. Kroll teaches the Elementary Music Class.
Education
Mrs. Kroll minored in Vocal Music Performance at Alma College (which she attended through academic and vocal music scholarships) while completing a degree in Religious Studies (Christian Education emphasis). She studied children's choir directing for three terms as an intern at First Presbyterian in Alma. Mrs. Kroll also attends frequent workshops regarding using music as an educational tool through her denominational lay studies opportunities.
Personal
Mrs. Kroll moved from Seattle, Washington, a decade ago and currently lives in Waterford with her husband and three home-schooled children.
Mrs. Mary Beth Lewis — Elementary Choir/Orchestra Director
Experience
For over twenty years Mrs. Lewis has been actively involved in her church as worship accompanist on the piano, choir member, and children's choir director.  Her involvement with music goes back to childhood when she began singing solos at school for homecoming each year, and accompanied her school choir for concerts and graduation ceremonies.  She also enjoyed entering piano and vocal competitions.  During her freshman year in college, she began to learn to play the violin.  After college, she spent a summer in Europe touring as a vocalist with the Continental Singers.  She spent four years teaching elementary and junior high music at a Christian school and has taught private piano and violin lessons in her home. Mrs. Lewis directs the Intermediate Orchestra and the Elementary Chorus.
Education
Mrs. Lewis began her college education at Messiah College in Grantham, Pennsylvania.  After a year at Messiah, she accepted a scholarship to Valley Forge Christian College and spent a semester there studying music education and piano performance.  She graduated from Centenary College in Hackettstown, New Jersey with degrees in Psychology and Education.
Personal
Mrs. Lewis moved to Michigan in the fall of 2005, after living in New Jersey her entire life.  While in college, she met her husband, Ed, and they now live in Novi.  Mary Beth spends most of her daily time and energy home schooling their three daughters.  Outside of playing the piano and the violin, she enjoys rubber stamping, sewing, reading and cooking.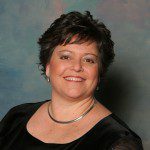 Mrs. Allison Rhoades — Orchestra Director
Experience
Allison Rhoades is active in the metro-Detroit, Michigan area as a violinist, clinician and Director of Vivace Summer Orchestra Camp in Perrysburg, Ohio. Originally from New York, Mrs. Rhoades taught middle and high school orchestra in the Clayton County, Georgia schools and directed the Clayton County Honor Orchestra. In recent years, she has served as guest conductor of the All-County Music Festival and Long Island String Festival and has been involved in many summer music programs, including those at Furman University and Florida State University. Mrs. Rhoades has served on the American String Teacher's Association board and is a published author on violin literature. Mrs. Rhoades directs the Beginning, Intermediate, and Philharmonic Orchestras.
Education
Allison Rhoades received her Bachelor and Masters of Music Education from Florida State University.
Personal
Mrs. Rhoades has lived in Rochester Hills with her husband and two daughters for the past four years, having previously lived in the Toledo, Ohio area. In addition to teaching for OHMI, Mrs. Rhoades is a violinist with the Bloomfield-Birmingham Symphony. In her spare time, she enjoys biking with her family, tennis and gardening.
Mr. Nathaniel Bean — Band Director
Experience
Nathaniel Bean currently is the band teacher for Troy OHMI, directing the beginning band, intermediate band, and Wind Symphony. When not teaching for OHMI, Nathaniel is a full staff member in the Detroit Symphony Orchestra's Department of Community & Learning. Presently, he serves as the Assistant Manager of Recruitment and Operation's for the DSO's Civic Youth Ensembles program, its training program for young musicians from the metro Detroit region. Nathaniel also remains active in southeast Michigan as a freelance trumpet player and private teacher. Prior to moving to Detroit, Nathaniel served on the faculty of the Michigan State University Community Music School and the Flint Institute of Music.
Education
He holds the M.A. in trumpet performance from the University of Iowa and the B.M. in trumpet performance from Otterbein College in Westerville, OH. He has also completed additional graduate studies in music at Michigan State University.
Personal
Nathaniel is a native of the Columbus, OH area and currently resides in St. Clair Shores. Outside of OHMI, he enjoys spending time with his wife Alana (an area flutist), and his son Dominic.